Upper vs. Lower Eyelid Surgery: How to Restore a More Youthful Look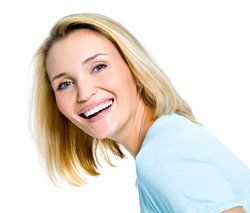 Writers wax poetic about eyes being the window to your soul. However, if you have bags, sagging, and dark circles, the one sure thing your eyes will reveal is an aging face.
Sagging eyelids and hollows under the eyes make you look older than you are. If you are looking for a solution, Dr. Suzanne Yee is a successful cosmetic surgeon who combines technical skill with artistic sensibilities in Little Rock. She can explain how upper and lower eyelid surgery can restore a more youthful look to your face. Dr. Yee prides herself on honesty and her ability to make patients comfortable with their decision by providing the information they need to make an educated choice.
Plastic surgery can solve problems in both the upper and lower eyelids. Some people need work just in one area, while others find they need help in both the upper and lower eyelids. If you are considering eyelid surgery, a personal consultation is the best route to finding what is right for you.
Upper Eyelid Surgery
Upper eyelid surgery is done to remove excess skin that makes the upper eyelid appear droopy. In some cases the skin sags so far that it interferes with vision. Surgery on the upper eyelid involves making an incision in the existing fold of the eye. Excess skin and fatty tissue is removed and muscles may be tightened. The incision will be hidden in the natural fold above the eye and, once healed, will be barely visible.
Lower Eyelid Surgery
Lower eyelid surgery solves problems of sagging and bagginess under the eye. In addition to removing sagging skin, lower eyelid surgery may also include removing fat under the eye that creates unattractive puffiness. For people who have hollowed areas under the eye, fat or dermal fillers may be used to fill out areas under the eyes for a more youthful look.
During lower eyelid surgery, the surgeon makes an incision below the lower eyelashes, where it will be less noticeable. Excess skin, fat, and muscle will be removed as needed. Fat may be redistributed to even out the area under the eyes. In some cases, when fat pockets need to be removed but no skin tightening is required, the incisions may be placed on the inside of the lower eyelid.
Good Candidates
Candidates for upper eyelid surgery have drooping or sagging in their upper eyelids. Candidates for lower eyelid surgery have either hollows or puffiness in the area under the eyes. Some people are candidates for both. Fortunately, blepharoplasty, the official term for eyelid surgery, can be performed on upper and lower eyelids at the same time.
Needs vary from patient to patient and sometimes non-surgical options, such as cosmetic injectables, are an appropriate alternative. In other cases, a brow lift will better target the problem. A personal consultation in which a plastic surgeon can assess your needs and explain viable options is the best way to determine your next steps.
Learn More
If you would like to understand options that will target your problem and restore a youthful appearance, please call.
Related to This