Welcome to Our Plastic Surgery Practice
Dr. Suzanne Yee founded her cosmetic surgery practice in Little Rock, AR, on the principles of artistry and innovation. Alongside her team, Dr. Yee can perform treatments ranging from advanced laser therapy and injectables such as BOTOX® Cosmetic to comprehensive mommy makeovers. When designing treatments, Dr. Yee combines her keen sense of aesthetic balance and harmony to enhance each individual's unique beauty. At our onsite, private surgical center, we are equipped to perform each stage of any plastic surgery or non-invasive treatment to the highest standards.
Redefining the Patient Experience
Ready to Look and Feel Your Best?
Request a Cosmetic Consultation
Whether you are thinking about cosmetic surgery or are interested in non-surgical treatment, Dr. Yee can provide the care you need to look and feel like the best version of yourself. To schedule a consultation at our Little Rock, AR, office, simply call us at
(501) 224-1044
or fill out our contact form.
First Provider In Arkansas
QWO Cellulite Treatment & Other Innovative Procedures
Dr. Yee is an innovator in Little Rock's cosmetic surgery community. She is proud to be the first surgeon in Arkansas to offer QWO cellulite treatment—the first and only FDA-approved injectable treatment for adult women with moderate to severe cellulite. She is also the first provider in central Arkansas to offer many other treatments, including Orbera® weight loss technology, BTL Emsella™ pelvic floor strengthening, and NeoGraft® for hair loss. These treatments provide patients with cutting-edge options to overcome common challenges.
Meet Dr. Yee
A Distinguished Surgeon Loved by Patients & Peers
For two decades, Dr. Suzanne Yee has served the cosmetic and plastic surgery needs of Little Rock, AR. As a trusted plastic surgeon, Dr. Yee pairs her refined artistic sensibilities with years of medical training to provide life-changing results. With board certifications in cosmetic surgery, facial plastic and reconstructive surgery, and otolaryngology, as well as numerous awards and honors, Dr. Yee has demonstrated expertise in her fields and has been recognized by her peers for excellence. To integrate the very best practices into her treatments, Dr. Yee travels the country and participates in conferences featuring the latest cosmetic innovations and technologies.
Best of the Best in Cosmetic Surgery
Discuss Your Aesthetic Concerns with Dr. Yee
Schedule a Consultation Today
If you live in the Little Rock area and you are considering plastic surgery, you owe it to yourself to work with a respected, expert surgeon. Triple board-certified plastic surgeon Suzanne Yee produces amazing results for her patients with a variety of surgical and non-invasive procedures. Whether you are considering plastic surgery for cosmetic or reconstructive purposes, Dr. Yee will listen to your goals and create a custom treatment plan to help you achieve the appearance of your dreams. We invite you to schedule a consultation at our surgical center today by filling out our online form or calling:
Our Team Is "Thorough and Informative"
"Dr. Yee and her staff absolutely exceeded my expectations! They were thorough and informative, and I was at ease and completely comfortable the day of surgery. I could not have picked a better surgeon for my needs, and I have certainly referred my friends and family who were equally pleased with all of my results! My experience was superb, she will not disappoint!"

Maggie S.
We're thinking of our community as concerns surrounding coronavirus are constantly changing. We want to take this opportunity to update you on the precautions our office is taking to ensure the safety of our patients and staff.
Take a Tour of Our Office
Dr. Yee and the talented staff at her Little Rock, AR, practice have received
widespread acclaim
from hundreds of patients for their technical skill and compassionate approach.
From the get-go, let me tell you that Dr. Suzanne Yee and her staff are as close to absolute perfection as is possible. Everyone treated me as if mine was the only procedure occurring...ever...in the history of the world. This attention and consideration continued into the aftercare process, as well...
View On Google
Thank you so much for this wonderful experience, my face feels amazing. Carla did an exceptional job with performing the HydraFacial ...this is a treatment I would recommend to all my family and friends. Thanks for everything.
View On RealSelf
Dr. Yee
is recognized as
one of the top plastic surgeons in Arkansas
by her peers and by national organizations. She has the unique distinction of achieving
board-certification in three different surgical disciplines
, and she is committed to using the most modern technology available. She has experience performing a wide variety of surgical procedures, including:
Cutting-Edge Procedures Mastered by Dr. Yee
Enjoy unparalleled results with the newest procedures available at our Little Rock, AR, plastic surgery practice.
NeoGraft Hair Restoration
EMSCULPT NEO Body Sculpting & Fat Reduction
Board-certified cosmetic surgeon Suzanne Yee demonstrates EMSCULPT NEO, the first FDA-approved device to build muscle and get rid of fat.
BTL Emsella for Incontinence
The BTL Emsella is an FDA-approved device that treats incontinence.
Y Lift: Look & Feel Younger without Surgery
If you have been holding off on facial rejuvenation because you do not want to undergo facial cosmetic surgery, a Y Lift® may be the solution you have been waiting for. The Y Lift is specifically designed to rejuvenate the mid to lower facial regions using dermal fillers containing hyaluronic acid, providing distinct advantages for qualifying patients:
No Incisions

No Downtime

Enjoy Results for Years
Dr. Yee is proud to offer this ground-breaking treatment option to help her patients look and feel dramatically younger.
Orbera:
A 12-Month Weight Loss Program
I have had non surgical treatments at Dr Yee's and have nothing but great things to stay. The staff is polite and knowledgeable. I got called as soon as it was my appt time. They made sure I was comfortable for my treatments. The whole process was seamless. Thank you! Will definitely be back!

View On Google
Whether you are going to Dr. Yee for a hydra-facial which I highly recommend or a more complicated procedure, I can tell you, you are in good hands. She has a top notch staff, an incredible clinic, and she keeps up with all of the new options out there. When I had an out patient procedure with her, she gave me her cell number. I don't know any doctors who do that! Thanks for taking such good care of me!! I'll be back! ♥️
View On Google
miraSmooth®
VISIA Skin Analysis
Skin Care Products
NIA24®
VIVITÉ®
Have Questions about a Procedure?
If you are interested in one of our surgeries or non-invasive treatments, we are available to answer any questions you may have. Please contact us online or give us a call at (501) 224-1044.
Buy Our Products Online
Simple & Quick
Ready to enhance your look? You can shop for products and services now by visiting our easy-to-use online store.
Not sure which treatment is right for you? You can shop by your skin type or skin condition.
Want to treat a friend? E-gift cards are available.
Hundreds of 5-Star Reviews
"So happy with my results! Dr. Yee was very professional and gave great advice. The surgery went super well, and she was supportive throughout the process. Would highly recommend Dr. Yee, and will personally revisit her!" Brittany A.
Pioneering the Newest Cosmetic Treatments
Worried about the Cost of Cosmetic Treatment?
Take Advantage of Our Financing Options and Specials
CareCredit® is a trusted healthcare financing company that makes it easier for you to pay for expenses that are not covered by insurance. They offer:
Manageable monthly payment plans
No-interest promotional periods
Easy application process
With CareCredit, you can receive the care you want without worrying about covering all of the costs up-front.
Brilliant Distinctions® earns you instant savings on Allergan products including BOTOX Cosmetic. As a member, you can:
Receive points for treatments
Earn points for purchasing participating portfolio products
Receive special offers and promotions
Join the Brilliant Distinctions program today or view our other monthly specials.
Experience Privacy and Comfort at Our State-of-the-Art Surgery Center
To provide you with the most comfortable, convenient experience possible, our plastic surgeon and her team perform procedures in our ultramodern surgical center in Little Rock, Arkansas. Our onsite facility is fully accredited by the Accreditation Association for Ambulatory Health Care and is equipped with the technology and staff necessary to safely handle all aspects of your treatment. Our team consists of a board-certified nurse anesthetist, a highly trained operating room technician, and several registered nurses. We care about your long-term well-being, and we can arrange for post-operative services to facilitate your recovery.
Certifications & Affiliations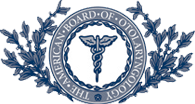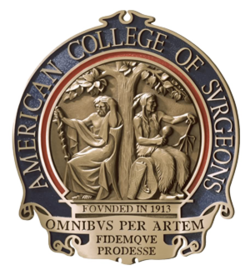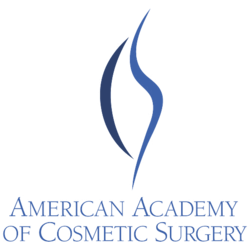 Stay In Touch with Our Blog
Our surgeon, Dr. Suzanne Lee, regularly updates her informative plastic surgery blog.
Receive the Latest Updates from Our Office