Welcome to
Our Plastic Surgery Practice
Experience Privacy and Comfort
at Our State-of-the-Art Surgery Center
To provide you with the most comfortable, convenient experience possible, our plastic surgeon and her team perform procedures in our ultramodern surgical center in Little Rock, Arkansas. Our onsite facility is fully accredited by the Accreditation Association for Ambulatory Health Care and is equipped with the technology and staff necessary to safely handle all aspects of your treatment. Our team consists of a board-certified nurse anesthetist, a highly trained operating room technician, and several registered nurses. We care about your long-term well-being, and we can arrange for post-operative services to facilitate your recovery.
Redefining the Patient Experience
Discuss Your Aesthetic Concerns with Dr. Yee
Request a Consultation Today
If you live in the Little Rock area and you are considering plastic surgery, you owe it to yourself to work with a respected, expert surgeon. Triple board-certified plastic surgeon Suzanne Yee produces amazing results for her patients with a variety of surgical and non-invasive procedures. Whether you are considering plastic surgery for cosmetic or reconstructive purposes, Dr. Yee will listen to your goals and create a custom treatment plan to help you achieve the appearance of your dreams. We invite you to request a consultation at our surgical center today by filling out our online form or calling:
Our Team Is Thorough and Informative
"Dr. Yee and her staff absolutely exceeded my expectations! They were thorough and informative, and I was at ease and completely comfortable the day of surgery. I could not have picked a better surgeon for my needs, and I have certainly referred my friends and family who were equally pleased with all of my results! My experience was superb, she will not disappoint!"

Maggie S.
Meet Dr. Yee
A Distinguished Surgeon Loved by Patients & Peers
Dr. Suzanne Yee is triple board-certified and has earned hundreds of five-star reviews.
Since 2003, Dr. Suzanne Yee has served the cosmetic and plastic surgery needs of Little Rock, AR. As a trusted plastic surgeon, Dr. Yee pairs her refined artistic sensibilities with years of medical training to provide life-changing results. With board certifications in cosmetic surgery, facial plastic and reconstructive surgery, and otolaryngology, as well as numerous awards and honors, Dr. Yee has demonstrated expertise in her fields and has been recognized by her peers for excellence. To integrate the very best practices into her treatments, Dr. Yee travels the country and participates in conferences featuring the latest cosmetic innovations and technologies.
Certifications & Affiliations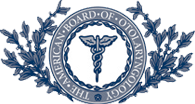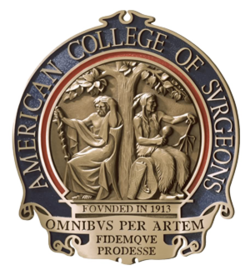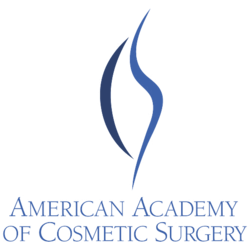 The Best of the Best
in Cosmetic Surgery
Ready to Work With
Our Cosmetic Surgeon? Request Your Consultation
If you're ready to transform your appearance with our triple board-certified surgeon, we want to meet with you. During a consultation, we can explore your options and find a treatment that addresses your unique needs and fits within your budget.
Dr. Yee Truly Cares for Her Patients
"I couldn't recommend Dr. Yee more."
Dr. Yee and her staff are the very best! If you're considering any surgery, filler, or treatments, you need to go to Dr. Yee... Dr. Yee and her staff make you feel like a friend and treat you like family. She made herself available 24/7 for any questions and concerns. You can tell she really cares about her patients. I drive from 3 hours away because she is so worth it!
View on Google
I recently had septoplasty/rhinoplasty at this clinic. Dr. Yee was very professional and made sure to explain everything that would happen the day of the surgery so i knew exactly what to expect going in. If you need plastic surgery for any reason, i couldnt recommend Dr. Yee more.
View on Google
Dr. Yee
is recognized as
one of the top plastic surgeons in Arkansas
by her peers and by national organizations. She has the unique distinction of achieving
board certification in three different surgical disciplines
, and she is committed to using the most modern technology available. She has experience performing a wide variety of surgical procedures, including:
Skin Treatment
miraSmooth®
VISIA Skin Analysis
Skin Care Products
NIA24®
VIVITÉ®
Pioneering the Newest Cosmetic Treatments
Have Questions About a Procedure?
If you are interested in one of our surgeries or non-invasive treatments, we are available to answer any questions you may have. Please contact us online or give us a call at (501) 224-1044.
"I could not be happier."
I could not be happier with my results! I had a breast augmentation and went from a small A to a full C. I finally have the confidence I have always desired. Everyone at Dr. Yee's office is so helpful. They will answer any question and make you feel super comfortable. Dr. Yee even called my husband the night after my surgery to make sure I was doing ok. Thank you Dr. Yee!
View on Google
I got breast reduction surgery along with under arm lipo. From start to finish Dr Yee and her staff were very welcoming. I am extremely pleased with the results of the surgery. My back and neck already feel so much better, 3 weeks post op. Would highly recommend Dr. Yee!
View on Google
Take a Tour of Our Office
Cutting-Edge Procedures Mastered by Dr. Yee
Enjoy unparalleled results with the newest procedures available at our Little Rock, AR, plastic surgery practice:
CoolSculpting Elite
Freeze Away Unwanted Body Fat
Stubborn pockets of body fat may not respond to a healthy diet and regular exercise. If you're feeling frustrated, you're not alone. That's where CoolSculpting® Elite comes into play.
CoolSculpting Elite is the latest innovation in nonsurgical fat reduction. In just one session, you can get rid of unwanted pockets of fat for years to come.
Dr. Suzanne Yee is the only provider in Little Rock and Central Arkansas to offer this upgraded CoolSculpting treatment.
How CoolSculpting Elite Works
As you might have guessed from the name, CoolSculpting uses advanced freezing technology to remove fat cells. The body will naturally eliminate the targeted fat.
The procedure can be safely performed around the abdomen, thighs, neck, and other parts of the body.
NeoGraft Hair Restoration
EMSCULPT NEO Body Sculpting & Fat Reduction
Board-certified cosmetic surgeon Suzanne Yee demonstrates EMSCULPT NEO, the first FDA-approved device to build muscle and get rid of fat.
BTL Emsella for Incontinence
The BTL Emsella is an FDA-approved device that treats incontinence.
Y Lift:
Look & Feel Younger without Surgery
If you have been holding off on facial rejuvenation because you do not want to undergo facial cosmetic surgery, a Y Lift® may be the solution you have been waiting for. The Y Lift is specifically designed to rejuvenate the mid to lower facial regions using dermal fillers containing hyaluronic acid, providing distinct advantages for qualifying patients:
No Incisions

No Downtime

Enjoy Results for Years
Dr. Yee is proud to offer this ground-breaking treatment option to help her patients look and feel dramatically younger.
Now Available
triLift
Your Surgeon and Teammate
"So happy with my results! Dr. Yee was very professional and gave great advice. The surgery went super well, and she was supportive throughout the process. Would highly recommend Dr. Yee, and will personally revisit her!"

Brittany A.
Worried about the Cost of Cosmetic Treatment?
Take Advantage of Our Financing Options and Specials
CareCredit® is a trusted healthcare financing company that makes it easier for you to pay for your out-of-pocket expenses. They offer:
Manageable monthly payment plans
No-interest promotional periods
Easy application process
With CareCredit, you can receive the care you want without worrying about covering all the costs up-front.
Brilliant Distinctions® earns you instant savings on Allergan products including BOTOX Cosmetic. As a member, you can:
Receive points for treatments
Earn points for purchasing participating portfolio products
Receive special offers and promotions
Join the Brilliant Distinctions program today or view our other monthly specials.
Stay In Touch with Our Blog
Our surgeon, Dr. Suzanne Yee, regularly updates her informative plastic surgery blog.