Experience complete rejuvenation in a comfortable, welcoming environment.
Dr. Suzanne Yee founded her cosmetic surgery practice on the principles of artistry and innovation. Alongside her team, Dr. Yee can perform treatments ranging from advanced laser therapy to comprehensive mommy makeovers. When designing treatments, Dr. Yee combines her keen sense of aesthetic balance and harmony to enhance individual beauty. At our onsite, private surgical center, we are equipped to perform each stage of treatment to the highest standards.
New Featured Procedures!

NeoGraft Hair Restoration

ORBERA® Non-Surgical Weight Loss Balloon System
---
This innovative hair transplant technology can help men and women achieve confidence in their appearance, with no scarring and minimal downtime.
Dr. Yee: A Distinguished Surgeon
---
Combining classical art and modern technology to enhance your beauty.
For two decades, Dr. Suzanne Yee has served the cosmetic surgery needs of Little Rock, AR. As a trusted plastic surgeon, Dr. Yee pairs her refined artistic sensibilities with years of medical training to provide life-changing results. With board certifications in cosmetic surgery, plastic and reconstructive surgery, and otolaryngology, as well as numerous awards and honors, Dr. Yee has demonstrated expertise in her fields and has been recognized by her peers for excellence. To integrate the very best practices into her treatments, Dr. Yee travels the country and participates in conferences featuring the latest cosmetic innovations and technologies.
Best of the Best in Cosmetic Surgery
---
Face
Lower Eyelid Surgery
Cheek Augmentation
Chin Augmentation
miraDry® - for Excessive Sweating
miraSmooth®
VISIA Skin Analysis
Skin Care Products
NIA24®
VIVITÉ®
Dr. Suzanne Yee shares her lifelong passion for medicine and her
dedication to helping others increase their self-confidence.
Dr. Yee and her talented staff have received widespread acclaim from hundreds of patients for their technical skill and compassionate approach.
Jenn H.
Aug 31, 2017
Thank you so much for this wonderful experience, my face feels amazing. Carla did an exceptional job with performing the HydraFacial ...this is a treatment I would recommend to all my family and friends. Thanks for everything. View On RealSelf
Kim M.
04/23/2018
From the get-go, let me tell you that Dr. Suzanne Yee and her staff are as close to absolute perfection as is possible. Everyone treated me as if mine was the only procedure occurring...ever...in the history of the world. This attention and consideration continued into the aftercare process, as well... View On Google
Take Advantage of Our Specials
* Offers may not be combined
Receive points for treatments
Earn points for purchasing participating portfolio products
Receive special offers and promotions
Join the Brillant Distinctions program
Tummy Tuck
Before & After
---
Our State-of-the-Art Surgery Center
---
Following rigorous safety standards to ensure successful results and smooth recoveries.
To provide you with the most comfortable, convenient experience, we perform our procedures in our ultramodern surgical center. Our onsite facility is fully accredited by the Accreditation Association for Ambulatory Health Care and is equipped with the technology and staff necessary to safely handle all aspects of your treatment. Our team consists of a board-certified nurse anesthetist, a highly trained operating room technician, and several registered nurses. We care about your long-term well-being, and we can arrange for post-operative services to facilitate your recovery.
Redefining the Patient Experience
---
Our luxurious, state-of-the-art facility reflects our commitment to innovation, excellence, and the highest level of patient care.
Certifications & Affiliations
---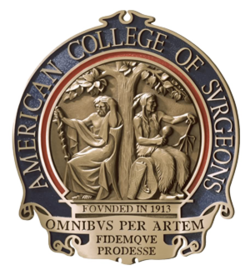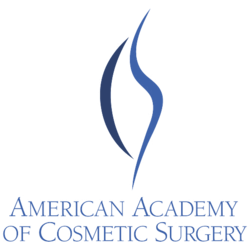 Receive the Latest Updates from Our Office
Love Dr. Yee! She is very caring and patient, and she answered any questions I had. She has a very knowledgeable and friendly staff as well. Highly recommend her. Best of the best!

Andy A.