Candidates for Arm Lift Surgery (Brachioplasty)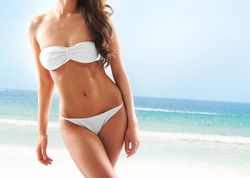 A skilled cosmetic surgeon, Dr. Suzanne Yee has helped countless patients in the greater Little Rock area achieve a more ideal body contour and appearance. One such surgery that has been especially helpful is arm lift (brachioplasty), a body contouring procedure for the shoulder and tricep area. We'd like to take a moment right now to focus on the arm lift and who the most ideal candidates are for this procedure.
About Arm Lift Surgery
Arm lift surgery is performed in order to reduce the amount of sagging or drooping experienced in the upper arm area, particularly the triceps and the shoulder. This part of the arm can experience major issues with contour and tone as a result of a number of situations, and the arm lift is the sure way to achieve a trimmer and more athletic and toned appearance to the arms.
General Candidacy for Arm Lift Surgery
Good candidates for arm lift surgery are people who suffer from body contour issues involving the upper arms. They should be in good general health overall and not suffer from any kinds of health problems that would make the surgery a potential health risk of some kind.
Candidates for arm lift surgery should have realistic expectations with regard to scarring and recovery. There will be some scarring from surgery, but surgeons will take great care in ensuring that the scars are as well hidden as possible. Patients should also note that the scarring will fade with time.
Ideal for People Who Have Lost a Lot of Weight
When a person has lost a considerable amount of weight, the shoulder and tricep area can sag a great deal due to stretched out skin. The arm lift surgery is the most effective way of improving the overall contour and appearance of the shoulder and tricep area following major weight loss.
A Good Solution for the Effects of Aging
With advanced age, it's not uncommon for people to notice issues with the overall tone and appearance of the shoulder and tricep area. An arm lift is a great solution to consider in order to revise the overall appearance of the upper arms if sagging occurs due to age.
Part of a Total Body Lift Procedure
Following major weight loss, multiple body contouring surgeries may be recommended in order to enhance overall body contour and appearance. This is known as a total body lift. An arm lift is a common part of these total body lift procedures, which offer a comprehensive revision of a patient's overall figure and appearance.
Arm Lift Surgery is Customized to the Needs of the Patient
Each patient's needs are different, which is why the arm lift is carefully customized to meet the needs of patients. Incision size and type can be modified as needed in order to achieve the desired effects and optimal aesthetic enhancement. We can discuss the exact nature of your surgery during the consultation process.
Schedule a Consultation with Dr. Suzanne Yee
For more information about arm lift surgery and how it can help you achieve a more ideal body contour and overall appearance, it's important that you contact our cosmetic skin care and plastic surgery center today. Dr. Yee and her team will be more than happy to go over these matters in greater detail with you.
Related to This