Non-Surgical CoolSculpting® Elite Eliminates Stubborn Fat Cells
Sometimes even vigorous exercise and a strict diet are not enough to eliminate stubborn pockets of fat. If you desire a firmer figure but you are hesitant to undergo surgery, Dr. Suzanne Yee has the answer. CoolSculpting® Elite uses advanced technology to freeze away stubborn fat cells in your abdomen, hips, thighs, and other areas. This non-surgical treatment poses few risks and involves no downtime. CoolSculpting® treatment typically takes one to three hours, and with proper diet and exercise, the results can last for years to come. Contact our practice to learn more about CoolSculpting® Elite and find out if it is right for you.
How CoolSculpting® Elite Works
CoolSculpting® Elite is based on the technology of Cryolipolysis®, developed by leading researchers at Massachusetts General Hospital. Because fat cells are more sensitive to cold temperatures, CoolSculpting® Elite literally freezes away these cells, leaving the surrounding tissues unaffected. Controlled cold temperatures cause the fat cells to crystallize, and over the next several months, your body will naturally eliminate them, leaving you with a firmer, sleeker figure. CoolSculpting® Elite is particularly effective on the abdomen, hips, and thighs.
Dr. Suzanne Yee Patient
What to Expect During Treatment
CoolSculpting® Elite treatment is non-invasive and involves little discomfort. In fact, many patients find the procedure to be quite relaxing. During your one to three-hour treatment session, Dr. Yee will place two cooling panels over the treatment area. You will notice a cold sensation, and you may experience some mild pressure. However, most patients quickly adjust to these sensations, and can enjoy reading, watching TV, or napping during their sessions.
Following your treatment, you may experience some mild irritation, skin redness, and tingling, but these feelings typically dissipate within a few days. Because CoolSculpting® Elite is non-invasive, there is absolutely no downtime. You can return to work or even to the gym immediately following treatment.
KATV GMAR: Suzanne Yee on CoolSculpting (3/19/14)
Candidacy & Considerations
If you struggle with excess fat around your abdomen, thighs, or hips, and you are in generally good health, you are likely a good candidate for CoolSculpting® Elite. Because the treatment is not a weight loss procedure, you should be at or near your ideal weight. You must also have realistic expectations of your outcome and be dedicated to maintaining a healthy lifestyle.
CoolSculpting Applied to the Arms
CoolSculpting freezes fat cells to eradicate stubborn deposits.
Treatment Results
CoolSculpting® Elite utilizes your body's own natural processes to eliminate fat cells. Therefore, the results of your treatment will appear gradually over the next few months. Some patients see their desired results after just one treatment, while others require several sessions. Dr. Yee will work with you to determine how you can achieve your optimal results, but she will never recommend more treatment than is necessary.
Because CoolSculpting® Elite completely eliminates excess fat cells, the results of your treatment could last for years. Of course, no cosmetic treatment can prevent future weight gain, so to maintain your results, you should exercise regularly and eat a healthy diet.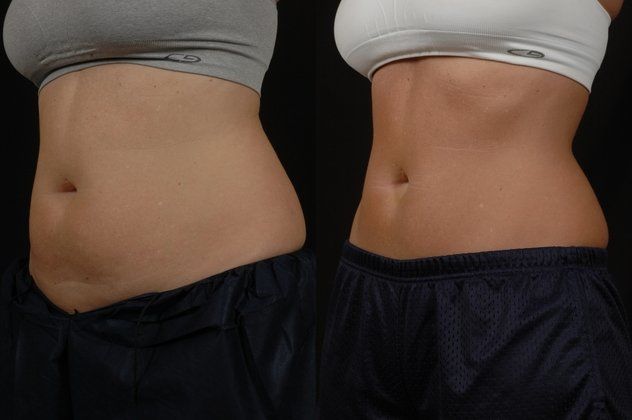 Our Providers
Our CoolSculpting Elite providers have been extensively trained by both Allergan CoolSculpting Elite clinical trainers and Dr. Yee herself. Our providers have the eye and skill it takes to assess a patient and tailor a treatment plan specifically to that patient's needs. We use the "Treat to Complete" method of treatment with ensures a greater result and treatment outcome.
The only way to know whether CoolSculpting® Elite is right for you is to schedule a consultation with our highly trained providers. Contact Dr. Yee today to learn more about this innovative procedure.
Why Choose Our Clinic?
Dr. Suzanne Yee's office was one of the first clinics to have CoolSculpting Elite in the state of Arkansas. We pride ourselves on being highly knowledgeable and educated on assessing, treating, and yielding a high satisfactory result for each patient.