Pregnancy and childbirth can be the most monumental experiences in a woman's life. The female body's ability to carry and give birth to a child is one of life's true miracles. Pregnancy and childbirth can also take a toll on a woman's body, and leave her with sagging breast, loose abdominal skin, & excess fat in the midsection. Being a Mother herself, Dr. Yee fully understands pregnancy and the female body. At Dr. Suzanne Yee's Cosmetic and Laser Surgery Center, Dr. Yee combines surgical procedures to help women regain their pre-pregnancy body, the "Mommy Makeover".
KATV GMAR: Dr. Suzanne Yee on Mommy Makeover (5 /13/ 13)
Breast
During pregnancy, the breasts swell due to milk production. After breast feeding, the breasts tend to flatten and much of the volume is lost in the upper area. A breast lift involves trimming away excess skin and tissue from beneath the breast and repositioning them at a higher point on the chest. Another option is to combine a breast lift with breast augmentation. If a woman has lost much volume after breast feeding, a breast lift with implants will return the breast to their proper size and position. If women do not have sagging after breast feeding and only desire replenished fullness, a breast augmentation will increase lost volume.
Abdomen
After pregnancy, many women experience loss of skin elasticity in the abdomen. Abdominoplasty, or Tummy Tuck, is a procedure involving the removal of excess skin and tightening of weakened muscles. Many times, Dr. Yee will combine this procedure with liposuction to remove stubborn fat gained during pregnancy. Liposuction can also be performed on the arms and legs, which can also be affected by pregnancy weight gain and changing hormones.
New Liposuction Technology
Dr. Suzanne Yee also offers non-surgical alternatives for the Mommy Makeover, such as; CoolSculpting, Thermage, and Fraxel laser stretch mark removal. CoolSculpting is a non-invasive slimming procedure which decreases the amount of fat in selected parts of the body. There is little to no downtime or recovery period, so women can resume normal "Mommy" activities immediately! If a woman has only minimal sagging of the abdominal skin, our Thermage skin tightening treatment can help tighten, re-boost collagen, and stimulate new collagen in lax skin. Thermage is a radiofrequency based skin tightening treatment with applications for different areas of the body, including the lower abdomen. Thermage usually takes only one treatment to see flatter, tighter, and smoother skin.
Pregnancy can also leave stretch marks and this makes many women self conscious. Dr. Yee offers a phenomenal laser stretch mark removal procedure to reduce and diminish post pregnancy stretch marks, the Fraxel. The Fraxel is a safe, non-invasive treatment used to treat visibly distressed skin with very few treatments.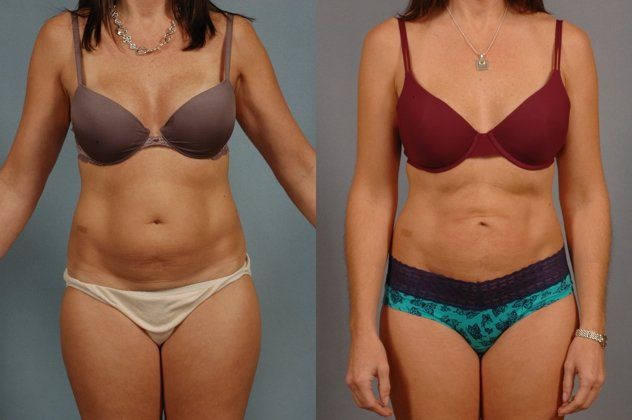 The most important result of Dr. Yee's "Mommy Makeover" is the increase of self confidence she sees in her patients. She not only sees these women as patients , but as Mothers. If you would like to schedule a consultation for the "Mommy Makeover" with Dr. Yee to discuss benefits and pricing, please contact our office.