Chin Augmentation Uses Carefully Chosen Implants to Enhance the Contours of Your Jawline
If you desire a stronger, more defined jawline, you could benefit from chin augmentation at our Little Rock, AR, practice. During this procedure, Dr. Suzanne Yee will use a high-quality implant to enlarge your chin and balance out your other facial features. She has years of experience with facial plastic surgery, which allows her to approach this medical field with a blend of modern science and classical art. Dr. Yee will meticulously choose the right implant for your needs, and place it with extreme precision to minimize discomfort and scarring. Furthermore, at Cosmetic & Laser Surgery Center, we are committed to your safety, comfort, and peace of mind.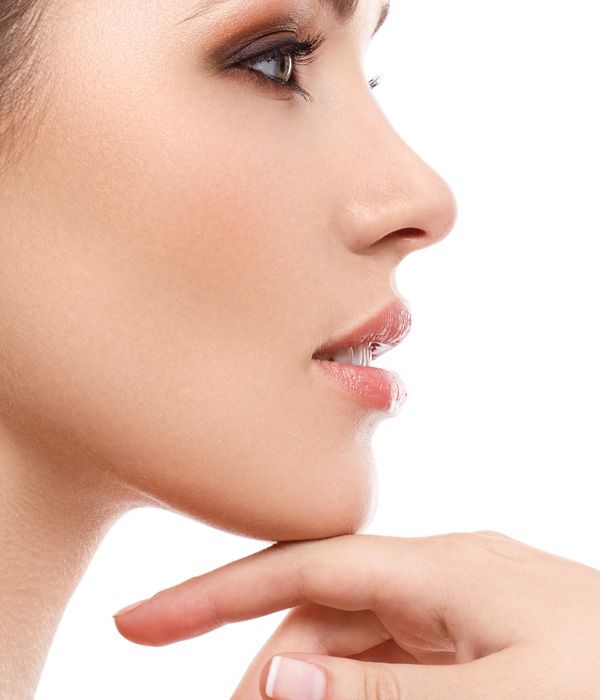 Are You a Candidate for Chin Augmentation?
Chin augmentation is a type of chin surgery designed to strengthen and define your jawline. Appropriate for both men and women, it can be an especially effective way to address:
A sloping or recessed chin
An excessively pointed or square chin
Unbalanced facial features, such as a large nose
A double chin
If you are a healthy individual without any skin conditions or chronic diseases that could affect proper healing, you may be a candidate for this treatment. Sometimes, Dr. Yee may recommend combining chin augmentation with another procedure, such as rhinoplasty or cheek augmentation. That way, she can achieve more dramatic results and more effectively balance the proportions of your entire face.
What Happens during Chin Augmentation?
Before chin augmentation, Dr. Yee will conduct a thorough evaluation where she will get to know you and understand your goals for treatment. She will also evaluate the current shape of your chin before planning a personally tailored procedure. Facial implants come in a variety of sizes and slight shape variations. With her expertise, she can choose one that will match your overall look and result in a natural appearance.
Immediately before your surgery, Dr. Yee will administer general anesthesia. While chin augmentation is minimally invasive, we can also provide an oral sedative if you are feeling nervous about the procedure. Once the medications take effect, Dr. Yee will mark the patient's chin for the implant, then create a small incision under your chin or inside your mouth. The location will largely depend on the necessary positioning of the implant. Both incision options result in almost invisible scarring. In most cases, she will simply place the implant over your chin bone before closing up the incisions. However, in some situations, she may wire it to the new position. Typically, this step is only necessary if you have a severely sloping chin.
Because chin augmentation can have such a major impact on your life, it is imperative that you choose the right surgeon. Dr. Yee has the necessary experience, training, and skill to provide truly spectacular results.
What to Expect during the Recovery Process
Because chin augmentation is minimally invasive, it requires less recovery time than other types of facial plastic surgery. For the first few days, you will need to wear compression bandages to keep the implant in place and to help your chin heal correctly. You should also eat a soft diet during this time. You may experience some swelling and inflammation, which you can minimize with prescription medications.You must take all medications as directed and keep your follow-up appointments with Dr. Yee. Most discomfort should subside within a week, at which time you can typically return to work. You should refrain from strenuous exercise, especially contact sports, for at least a month. You should start to enjoy the newly enhanced shape of your chin after a few weeks, but it may take approximately two months for all swelling to subside completely. Once it does, you could enjoy a well-defined jawline, an overall improved look, and a big boost of confidence.
Why Choose Dr. Yee for Your Chin Augmentation?
Because chin augmentation can have such a major impact on your life, it is imperative that you choose the right surgeon. Dr. Yee has the necessary experience, training, and skill to provide truly spectacular results. Ranked number one in her graduating class at University of Arkansas for Medical Sciences, she also completed a fellowship for the American Academy of Cosmetic Surgery. Dr. Yee is a proud member of the American Board of Facial Plastic & Reconstructive Surgery. Above all, she is committed to personalized care, complete honesty, and helping you feel comfortable during every stage of your treatment.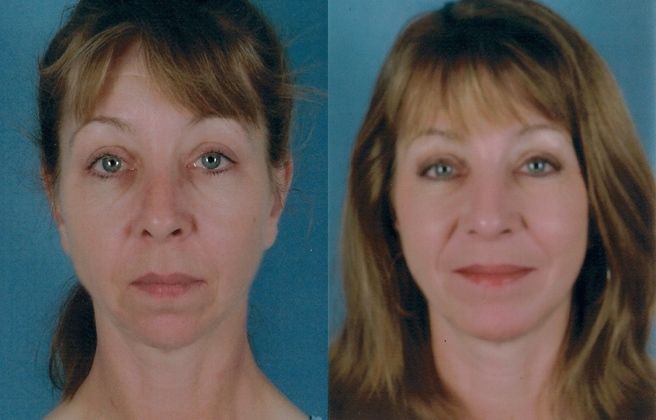 Contact Us to Book an Appointment
To learn more about chin augmentation and to begin planning your procedure, contact our office online to book an appointment. You can also call (866) 459-0214 to speak to a member of our staff with any questions you may have.