BOTOX® Cosmetic Can Smooth Unwanted Lines and Reveal a More Youthful Appearance
When you look in the mirror, do you see frown lines, wrinkles, or crow's feet? The aging process can cause us to look tired or angry, even when we are not. Fortunately, Dr. Suzanne Yee offers BOTOX® Cosmetic at her Little Rock, AR, office to minimize the appearance of fine lines and wrinkles. Dr. Yee understands the significant impact that age-related concerns can have on your self-confidence. In just one quick BOTOX® Cosmetic appointment, she can help reveal your brighter, more youthful appearance.
How Does BOTOX® Cosmetic Work?
Dozens of muscles in the face allow you to make a nearly limitless range of expressions and facial movements. Over time, repeated muscle contractions can crease and line the face. More specifically, when you frown, squint, and smile, the muscles underneath the forehead and eyes contract, causing your skin to furrow and wrinkle.
Made from botulinum toxin type A, BOTOX® Cosmetic is designed to temporarily paralyze the muscles that cause wrinkles. By reducing or eliminating the repeated muscle contractions that cause crow's feet and frown lines, the popular injectable treatment can produce smoother, firmer-looking skin. Dr. Yee has a comprehensive understanding of the anatomy of the face, and knows precisely where to inject the solution to achieve natural-looking, optimal results.
What to Expect During Treatment
BOTOX® Cosmetic injections are safe, simple, and effective. The treatment requires no downtime and produces predictable results. In fact, many of our patients visit our office over their lunch break or while running errands.
To begin your appointment, we will carefully determine the proper injection area in order to preserve natural facial expressions while simultaneously reducing wrinkles. The total number of injections you receive will depend on the size of the treatment area and on your aesthetic goals. The injections are not painful, however you may experience a slight pinch and minimal discomfort.
BOTOX® Cosmetic injections are simple, fast, and effective. In fact, many of our patients visit our office over their lunch break or while running errands.
Results are not immediately apparent, but you can expect to see optimal results three to four days following treatment, and results are usually fully visible two weeks after your injections. Once the injections are fully effective, BOTOX® Cosmetic patients can enjoy a more youthful and alert appearance. Your results should last anywhere from three to six months. Upon the approval of Dr. Yee, treatment may be repeated to achieve and maintain your desired results.
BOTOX® Injections to Treat Excessive Sweating
While Dr. Yee consistently helps patients achieve a more youthful appearance with BOTOX® Cosmetic, there are other ways in which this injectable can provide beneficial results. For patients who struggle with excessive sweating, you can receive BOTOX® injections in areas that you experience more sweating than usual. BOTOX® treatment temporarily blocks nerve impulses to injected areas, which subsequently reduces sweating and leaves you feeling dry and refreshed.
BOTOX® Cosmetic for Facial Reshaping
In addition to softening lines and wrinkles, BOTOX® Cosmetic can be precisely injected for improved contouring and definition. One method that is growing in popularity is jaw reduction. By relaxing the chewing muscles, Dr. Yee can effectively slim the face. The injectable can also be used to create a pleasing v-shape, which can make the face appear more youthful.
BOTOX® Cosmetic Risks and Side Effects
In the hands of a trained professional, the risk of serious complications from BOTOX® Cosmetic is negligible. However, patients may experience:
Slight discomfort
Sensitivity
Swelling
Bruising
Administered by Dr. Yee and her staff, even these side effects are typically minimal. Prior to your treatment, Dr. Yee will thoroughly answer any questions or concerns to ensure your comfort.
Dr. Yee has also been recognized as one of the top 2 percent of doctors in the country that offer BOTOX® Cosmetic for her commitment to always advancing the field of cosmetic and laser surgery. The Allergan Black Diamond Status is hard to come by, and Dr. Yee holds this honor with pride. It is a true testament to her expertise in her field, and you can expect to receive nothing less than expert, professional treatment at her office. Additionally, Dr. Yee has ben a BOTOX® Cosmetic trainer for Allergan since 2002, further bolstering her BOTOX® Cosmetic expertise and experience.
A More Youthful Appearance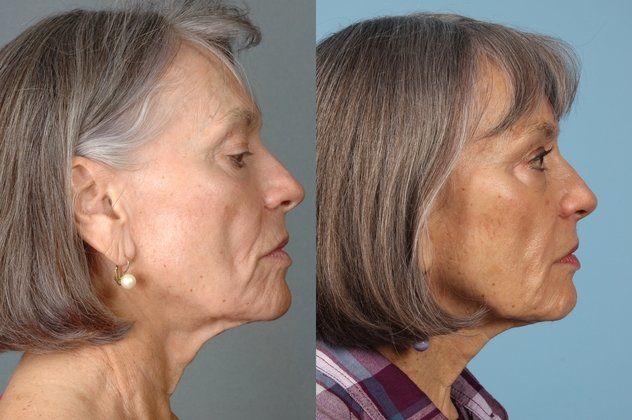 Reclaim Your Youthful Look Today
If you suffer from frown lines, crow's feet, or other fine lines, they do not need to define you. Dr. Yee can dramatically reduce unwanted lines and wrinkles in just one office visit. To learn more about whether BOTOX® Cosmetic is right for you, schedule a consultation today.