Non-Invasive Skin Tightening
Little Rock, Arkansas - Thermage for Cellulite Treatment and More
Laser skin treatments are an exciting and relatively new advancement in non-surgical skin rejuvenation. This approach to skin treatment gives patients the opportunity to avoid both surgical procedures, such as facelift and brow lift, and the synthetic chemicals present in many dermal fillers. Dr. Suzanne Yee uses a variety of laser systems to treat patients in Little Rock, Arkansas, including the Thermage® system for cellulite treatment, stretch marks reduction, and other skin tightening and rejuvenation applications.
---
Ultherapy is the first and only energy-based device for cosmetic treatments cleared by the FDA to lift areas of the face, neck, and chest. Ultherapy uses energy to reach the deep layers to help boost the collagen.
Learn More About Ultherapy®
---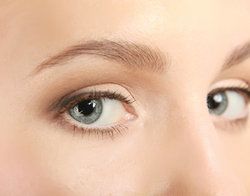 Thermage is a safe, non-invasive procedure that's clinically proven to help tighten and contour your skin. Its unique deep-heating technology stimulates and renews your own collagen, resulting in tighter, smoother skin.

Thermage is completely non-invasive – no surgery or injections. Unlike lasers, Thermage works on all skin types and tones. The procedure is typically performed in a single session. And there's little to no downtime – so you can quickly resume your normal routine.
Learn More About Thermage®
---
The GentleYAG® laser, originally developed for laser hair and spider vein removal, is now available for skin rejuvenation and skin tightening. This powerful laser system is versatile enough to be safe for all skin types, including dark skin that does not usually respond well to laser treatments. GentleYAG® treatments tighten collagen fibers in the skin to improve its texture and appearance.
Learn More About GentleYAG® Laser
---
The Venus Freeze® uses clinically proven technology to treat the many layers of skin from the inside out. Venus Freeze® uses a unique component called Multi Polar Magnetic Pulse, (MP)2, to stimulate and rebuild collagen without damaging the delicate tissue. (MP)2 combined with radio frequency (RF) waves can provide skin tightening, wrinkle reduction, cellulite reduction, and circumferential reduction.
Learn More About Venus Freeze®
---
Thermi™ refers to an innovative suite of products designed to refine different areas of the body. The system features ThermiRF™, the first aesthetic device approved by the Food and Drug Administration (FDA) that uses temperature-controlled radio frequency to enhance patients' appearances. By harnessing the power of heat, Dr. Yee can relax frown lines, stimulate collagen production for tighter skin, smooth imperfections, and more. Patients often compare the gentle treatment to the feeling of receiving a warm massage.
Learn More About Thermi™
---
Thanks to recent advances in laser technology, there has never been a better time to explore non-invasive skin rejuvenation. Contact Dr. Suzanne Yee at her practice in Little Rock, Arkansas to learn more about Thermage® or any other system for cellulite treatment or skin rejuvenation.
---