Thermage is a safe, non-invasive procedure that's clinically proven to help tighten and contour your skin. Its unique deep-heating technology stimulates and renews your own collagen, resulting in tighter, smoother skin.
Thermage is completely non-invasive – no surgery or injections. Unlike lasers, Thermage works on all skin types and tones. The procedure is typically performed in a single session. And there's little to no downtime – so you can quickly resume your normal routine.
How Does Thermage Work?
To understand how Thermage works, it helps to know a little about how your skin works.
The skin is made up of three distinct layers: a visible outer layer on the surface called the epidermis, a collagen-rich underlayer beneath the surface called the dermis, and an inner layer beneath the dermis called the subcutaneous layer (also known as the fat layer) that has a web of collagen fibers running through it.
As you age, collagen in these three layers break down and your skin begins to sag and wrinkle. Naturally, treatments that work on just the surface can't do anything to restore the collagen in the dermis or the inner subcutaneous layer of your skin.
Thermage is the only non-invasive procedure available that tightens and renews your skin's collagen in all three layers. How? Thermage's unique Capacitive Radiofrequency (CRF) technology safely heats your skin's underlayer and the web of collagen in the inner layer, causing an immediate tightening as well as improved tone and texture. The improvements will continue and become even more noticeable for four to six months following treatment, due to new collagen growth.
Thermage is safer than invasive cosmetic procedures. Unlike lasers, it works on all skin types and colors. Best of all, you only need one treatment to obtain the full benefits. In addition, there is little to no downtime, so you can quickly resume your daily routine.
The Treatment Procedure
During the treatment, you'll feel a brief, heat sensation each time Thermage delivers energy to the underlayer of your skin. This indicates that your collagen is being stimulated and tightened. Thermage is a very safe procedure. Side effects are generally mild and may include redness, swelling, blisters, bumps and rare instances of surface irregularities.
Body by Thermage®
Body by Thermage® can noticeably tighten skin on most areas of the body and reduce the appearance of cellulite with just a single treatment. It is particularly effective on the thighs, buttocks, and other areas of the body affected by unwanted bulges, loose skin, or unsightly cellulite. For most patients, one Thermage® treatment session is enough to produce visible results, including flatter, tighter, and smoother skin, a noticeable lifting effect, and a measurably reduced circumference of the treated body area.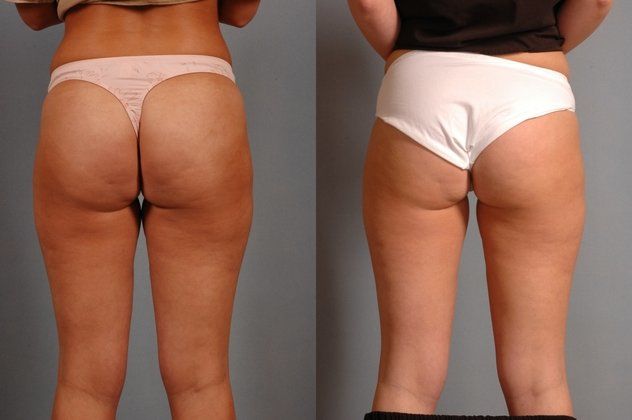 Face by Thermage®
Face by Thermage® is an effective non-invasive, non-chemical treatment to lift, tighten, and smooth the skin of the face. A successful Thermage® facial treatment both smoothes the facial skin and improves contouring along the jawline and chin, helping many patients avoid facial plastic surgery while still improving their appearance.
Eyes by Thermage®
The area around the eyes is comprised of the thinnest and most delicate skin on the body, but Thermage® is safe enough to use even in this sensitive region. Eyes by Thermage® is a non-invasive treatment with little or no recovery time that reduces bagging, hooding, and wrinkling around the eyes and brow. Some patients who consider eyelid surgery with Dr. Yee in Little Rock, Arkansas choose Thermage® and are thrilled with its effectiveness and convenience.