Suzanne Yee, MD
Get to Know Our Elite Plastic Surgeon
Dr. Yee Is More Than a Surgeon
She Is a Highly Experienced Artist
Board certification denotes elite levels of ethics, integrity, and skill. Dr. Suzanne Yee is a triple board-certified surgeon, having earned this honor from the American Board of Cosmetic Surgery, the American Board of Otolaryngology/Head and Neck Surgery, and the American Board of Facial Plastic and Reconstructive Surgery. She has even gone beyond board certification by earning fellow or diplomate status from several leading organizations.
The best plastic surgeons combine advanced medical knowledge with artistic sensibilities. Dr. Yee employs various classical art techniques to achieve the best results possible for her Little Rock, AR, patients. By providing life-changing care since the 1990s, she has gained truly invaluable experience. Her finely honed skill is necessary to personalize and perform exemplary procedures according to each patient's goals.
See One of Dr. Yee's
Many Media Appearances
The increase in work-from-home jobs and the growing use of video technology have led more patients than ever to seek facial plastic surgery improvements. CBS affiliate KTHV featured Dr. Yee as their main subject in their segment about the "Zoom Boom." This is just one of Dr. Yee's many media appearances. She has also been featured on ABC, FOX, and the Emmy Award-winning show "The Doctors."
Dr. Yee Even Set Herself Apart
As a Stellar Student
Dr. Yee was ranked 1st in her graduating class at the University of Arkansas for Medical Sciences. She completed her surgery internship at the same esteemed institution. She then completed her facial plastics and reconstructive surgery fellowship at the University of Texas at Houston.
Dr. Suzanne Yee Has Prestigious Affiliations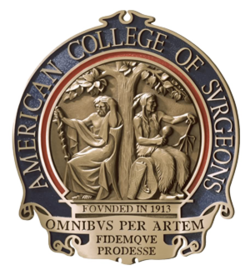 Reach Out to Dr. Yee
For Elite Care That Is Also Affordable
Dr. Yee hates to see patients turn away from the surgery they desire due to budgetary burdens. She decided to help patients with affordability by accepting third-party financing through CareCredit®. This option allows you to pay for treatment in no- or low-interest monthly installments. CareCredit is particularly important for plastic surgery because, unlike insurance, it can be used for purely cosmetic procedures like liposuction or a facelift.
At your in-person consultation, Dr. Yee will work to build a trusting relationship as she learns about your aesthetic goals. She is renowned throughout Little Rock for recommending optimal treatment plans for her patients. Dr. Yee can teach you about her offerings, combine several procedures for dramatic transformations, or offer non-surgical alternatives at her medical spa. All you have to do to begin your self-improvement journey is reach out today.
Little Rock Loves Our Plastic Surgeon
After years of dieting and exercise fails trying to get rid of two areas that really bothered me, I decided to get an arm lift and tummy tuck. Six months later and I'm training for the marathon, doing the exercises I WANT to do, and eating HEALTHY instead of starving myself to try and look good. I don't care what my scale says now. I look good and feel even better. I'm 68 and had both procedures done the same day. I was back to work in 11 days (I'm an RN). Thank you Dr. Yee. You and your staff are awesome.
View on Google
I got breast reduction surgery along with under arm lipo. From start to finish Dr Yee and her staff were very welcoming. I am extremely pleased with the results of the surgery. My back and neck already feel so much better, 3 weeks post op. Would highly recommend Dr. Yee!
View on Google
Dr. Yee Is Dedicated to Little Rock
Dr. Yee and her family are active members in both their church and in the broader Little Rock community. She is also a member of the Little Rock Regional Chamber – an organization dedicated to spurring economic growth and development in our home.
Our Surgeon Creates Stunning Transformations
Nothing speaks louder than a surgeon's results. Dr. Yee is more than happy to let her stellar results do the talking for her.
Dr. Suzanne Yee's Featured Procedures
Dr. Yee is especially renowned for:
Dr. Yee Offers a Suite of Non-Surgical Treatments
At Her On-Site Medical Spa
Many cosmetic enhancements can be achieved without surgery. Dr. Yee provides a spa-like environment where you can relax your mind while upgrading your body.
Dr. Yee has been injecting for well over 20 years. This background allows her to oversee a truly transformative spa experience. In addition to injectables, she offers a variety of laser treatments, skincare procedures, and non-invasive body sculpting.
More Rave Reviews From Little Rock
Always a wonderful experience. My surgery results are incredible, and I would highly recommend this office to anyone. All of my pre-op and post-op visits have also been great.
View on Google
This is the place to get all your beauty maintenance! The staff is extremely welcoming and knowledge. Dr. Yee always does an amazing job with any procedures you need done. Bri and Rachel are great with fillers and Botox. I like a natural look and they achieve that. Thanks for being amazing. It's always a great experience.
View on Google