Start Fresh with PicoWay Tattoo Removal
Tattoos are a common form of self-express and millions of individuals have at least one tattoo, if not several. However, as we age tattoos may become less desirable depending on your life circumstances and personal preferences. Fortunately, Dr. Suzanne Yee is an expert cosmetic surgeon who focuses on the newest technology, such as the PicoWay® tattoo removal system. This tool uses specialized lasers to safely and effectively remove tattoos with little discomfort and short recovery times. Her Little Rock, AR, privately owned and operated surgical center is luxurious and comforting to ensure you receive the best treatment available in the most comfortable setting possible.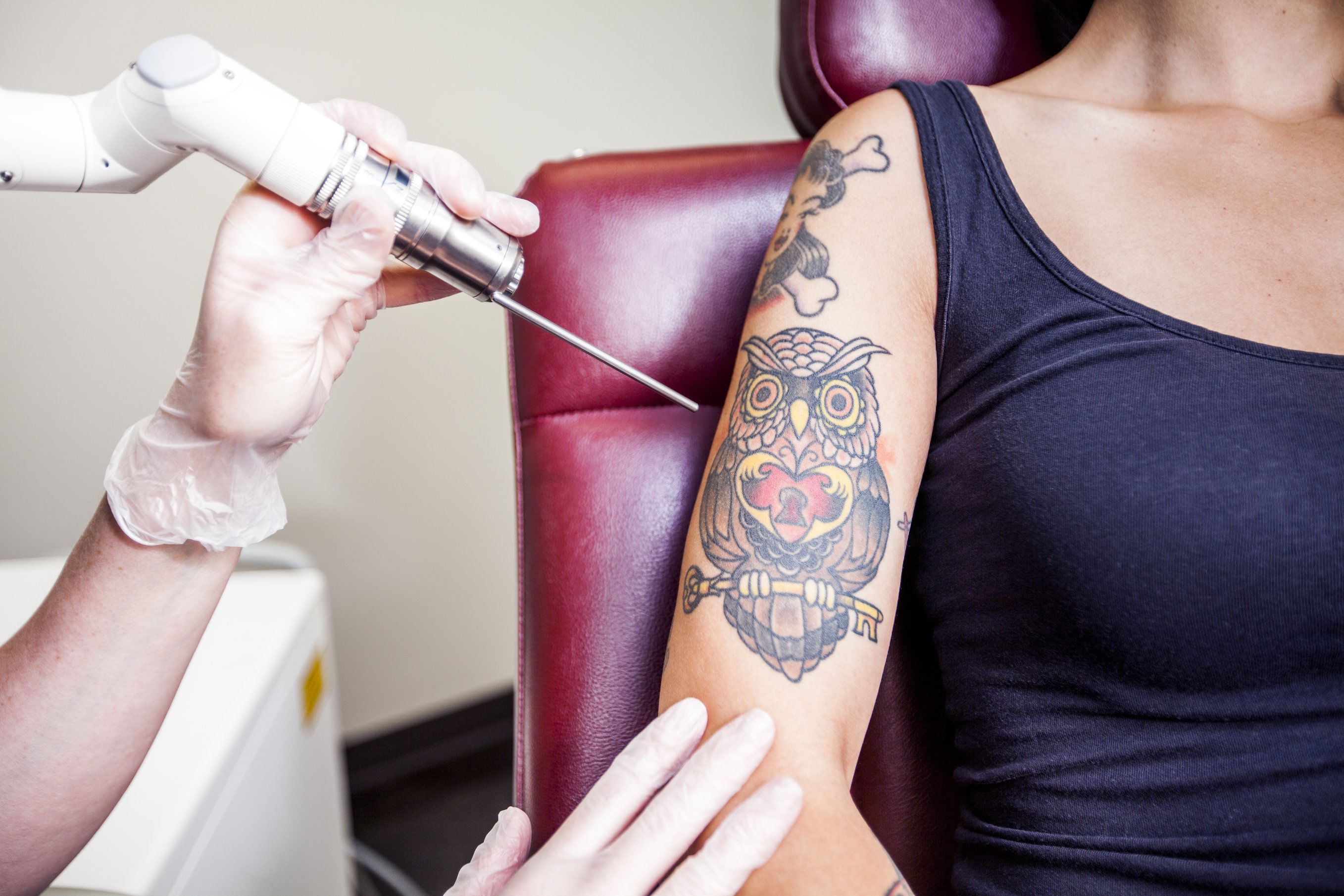 What is PicoWay Tattoo Removal?
PicoWay is a revolutionary laser treatment designed for to effectively remove tattoos and help address certain skin conditions such as unwanted pigmented lesions. Unlike more traditional tattoo removal options, PicoWay can treat a wider range of tattoo colors, and do so in a much faster manner. This system provides superior results in fewer treatments and can be customized to any skin color, type, and condition.
How Does it Work?
PicoWay works by delivering extremely short pulses of energy, measured in picoseconds (one trillionth of a second), to targeted ink particles under the skin. The laser have three different wavelengths that enable it to remove a wider range of tattoo colors than ever before. The three wavelength settings also ensure that this laser treatment leaves surrounding skin undamaged because it only focuses on the specific wavelengths of the targeted color. Once the laser breaks down the color pigment, the body can remove the ink through natural processes.
To begin the treatment, Dr. Yee can apply a local anesthetic to ensure your comfort. Using a handheld laser, she will target designated areas where you want to reduce the appearance of your tattoo. The laser penetrates the first layer of skin and reaches the dermis, where the ink is. The laser pulses break the ink into tiny particles which are then eliminated by the body. Treatment only takes can take as little 10 to 15 minutes, but may be longer, depending on the size of your tattoo. Your results will depend on your unique tattoo and skin condition, but patients generally see significant results after one treatment. In most cases, you will require multiple treatments to achieve optimal results.
PicoWay Benefits
Before PicoWay, tattoo removal was exclusive to lighter skin tones and was less effective on color tattoos, excluding many patients. Fortunately, PicoWay delivers energy more predictably and safely, making it safe for all skin types and colors. This system is also highly effective at removing colored tattoos that other methods could not. The patented technology has three different wavelengths that allow it to effectively target the various color particles within the skin. In addition, PicoWay reduces the amount of heat energy your tissues are exposed to, limiting discomfort and recovery time. Because of its customizable settings, the PicoWay laser can be adjusted to your exact skin type so you can feel safe before, during, and after treatment.
PicoWay reduces the amount of heat energy your tissues are exposed to, limiting discomfort and recovery time.
PicoWay Treats More than Tattoos
With PicoWay treatment, you can eliminate the appearance of more than just tattoos, it is also effective at removing or improving the appearance of:
Pigmented lesions and spots
Acne scars
Wrinkles and fine lines
Sun spots
For the most dramatic results, patients often combine laser treatment with other skin care products.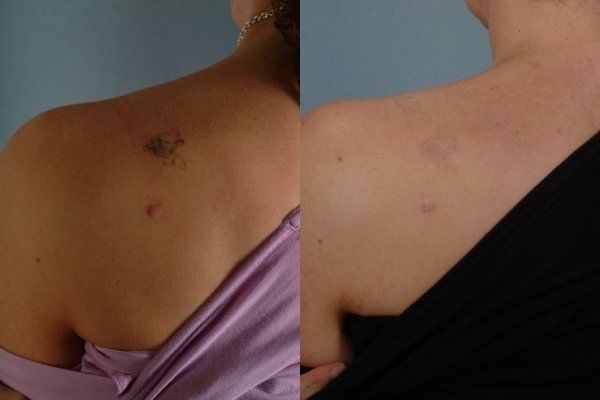 Committed to Technology, Committed to You
Dr. Yee's commitment to incorporating the newest technology ensures effective and efficient treatment, regardless of your needs. She also consistently attends continuing education classes to further her skills, knowledge, and abilities to help you achieve the skin you want. If you have a tattoo that you simply are ready to part with, or have other skin conditions that you want to improve, contact our practice online or call us at (501) 224-1044 today to schedule an appointment.