Tone Your Skin With ThermiTight™
Dr. Suzanne Yee and our team are committed to providing beautiful results using some of the latest body contouring techniques, so we offer ThermiTight™ at our Little Rock, AR, practice. This minimally invasive procedure provides a more toned look through subdermal skin tightening. ThermiTight™ uses advanced technology to firm and smooth your tissue without requiring the expense and potential discomfort of plastic surgery. To learn more about ThermiTight™ or find out if this procedure may be right for you, contact our cosmetic surgery office and schedule a consultation with Dr. Yee.
Who is a Candidate?
Since it is a relatively noninvasive treatment and can benefit many patients, most people qualify for ThermiTight™ at our practice. You may be a good candidate for this procedure if your skin sags, droops, or wrinkles due to:
Aging
Congenital conditions
Sun and wind exposure
Weight fluctuations
Pregnancy
You should also be in good general health, without any chronic, life-threatening, or immune compromising conditions that could interfere with the treatment. Dr. Yee will need to confirm you are not allergic to any of the materials or substances used during ThermiTight™ treatment. She will also evaluate whether you have realistic expectations about your potential outcomes. ThermiTight™ is typically a very effective procedure, but it may not dramatically transform your appearance.
At your initial consultation, Dr. Yee will examine your body, assess your desired treatment areas, go over your medical records, and discuss your concerns with you to determine if you are eligible for ThermiTight™.
The Procedure
ThermiTight™ can be used to enhance virtually any region of the body. Dr. Yee most often performs this procedure to diminish laxity in the jowls, face, arms, abdomen, thighs, knees, and breasts. If you opt for this treatment, Dr. Yee will administer local anesthesia to keep you comfortable during the procedure. Most patients require no general anesthesia or sedation. Next, Dr. Yee will insert a small probe beneath your skin in the treatment zone. She will then use this instrument to transmit special radio waves to your tissue. These help to shrink your cells and stimulate natural collagen production through subdermal 3-D structural tightening. Once she has delivered ThermiTight™ treatment to the desired regions, Dr. Yee will simply remove the probes. This process typically takes less than one hour to complete.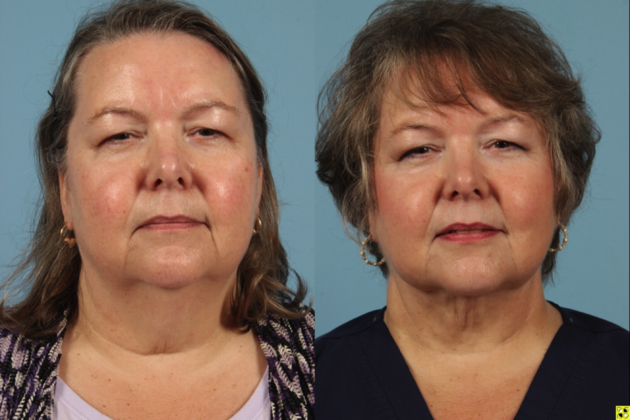 Benefits of ThermiTight™
Our patients appreciate ThermiTight™ treatment because it offers:
A short treatment and recovery time, so you can quickly go back to work, school, or other activities. Most ThermiTight™ patients require just one session to achieve results.
Little to no discomfort, especially with the use of local anesthesia.
Minimal risks for side effects or complications. You may experience mild swelling or redness for a few days after ThermiTight™.
Outstanding outcomes, which last for several years or more.
ThermiTight™ allows our patients to avoid more invasive or complex body contouring procedures such as abdominoplasty or a body lift. It can also be used as a complement to other treatments.
Contact Our Practice
ThermiTight™ can help you enjoy a more aesthetic, toned look without undergoing plastic surgery. Contact us today to learn more about this treatment or schedule a consultation with Dr. Yee.